PU Rotator Roller
GK Rotator Roller
Conventional tank welding rotator can be matched to the different work piece diameter through reserved screw hole or shift bolts to adjust roller center distance. According to the requirements, we provide PU rollers or Steel rollers for selection. PU provide good friction when rotation, while Steel rollers resist aging very well. The rotator is used mainly for welding, polishing, and assembling etc, By combined working with other equipment, the machine can realize the tank being assembled and welded. We also design and work out solutions on the users' requirements.
Widely Applications in:
- Chemicals & petrochemicals industry
- Boiler industry
- Storage tank fabrication
- Pipe industry
- For Welding, Painting, Blasting, Assembly etc
Click below video for checking the working demonstration.
Features:
Brand heavy duty bearings
High quality PU material
Boring/Milling process carried
Technical Parameters:
-Loading Capacity: 10T/ unit
-Roller Diameter : Φ350mm
-Roller width: 200 mm
-Rollers: PU / steel
Sold to: Germany, Denmark, Romania, New Zealand, Australia, Singapore, Indonesia, Malaysia, Argentina, Brazil, Chile, Turkey, Syria, Israel, Saudi Arabia, Vietnam, India, etc.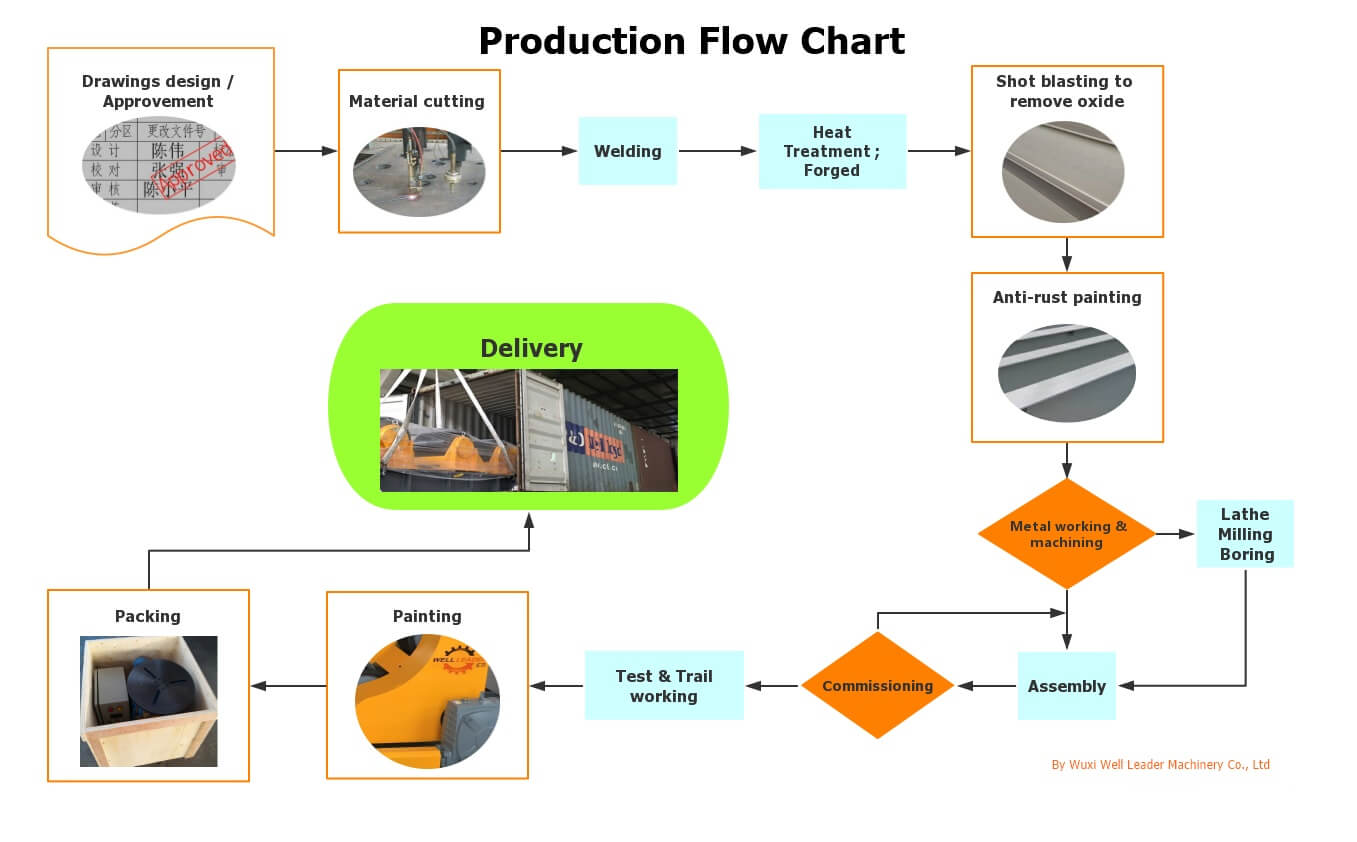 You may interest in other products:
Model

Max loading
(Kg)

Applied job dia
(mm)

Wheel dia. & width(mm)

Wheel linear speed(mm/min)

Motor power(kw)

Rubber or PU

Metal

GK-5

5000

Φ250-2300

Φ250*100

2*Φ240*20

100-1000
By stepless inverter

2×0.37

GK-10

10000

Φ320-2800

Φ300*120

2*Φ290*25

2×0.55

GK-20

20000

Φ500-3500

Φ350*120

2*Φ340*35

2×0.75

GK-30

30000

Φ550-4000

Φ350*120

2*Φ340*35

2x1.5

GK-40

40000

Φ600-4200

Φ400*120

2*Φ390*45

2×1.5

GK-50

50000

Φ650-4500

Φ400*120

2*Φ390*45

2x2.2

GK-60

60000

Φ750-4800

Φ450*120

2*Φ440*60

2×2.2

GK-70

70000

Φ800-4900

Φ450*120

2*Φ440*60

2x3

GK-80

80000

Φ850-5000

Φ500*120

2*Φ490*70

2×3

GK-90

90000

Φ900-5200

Φ500*120

2*Φ490*70

2x4

GK-100

100000

Φ1000-5500

Φ500*120

2*Φ490*100

2×4

GK-160

160000

Φ1100-6000

Φ650*220

2×4

GK-250

250000

Φ1200-7000

Φ700*290

2×5.5

GK-400

400000

Φ1300-7500

Φ800*320

2×7.5

GK-650

650000

Φ1400-8500

Φ900*400

2×11