Integrated H Beam Welding Machine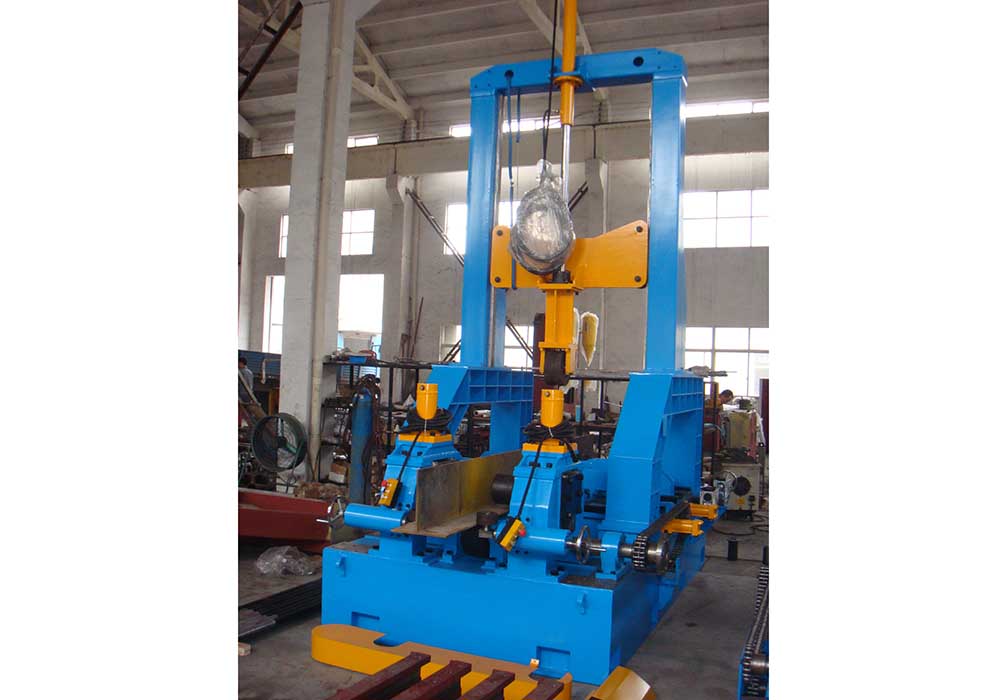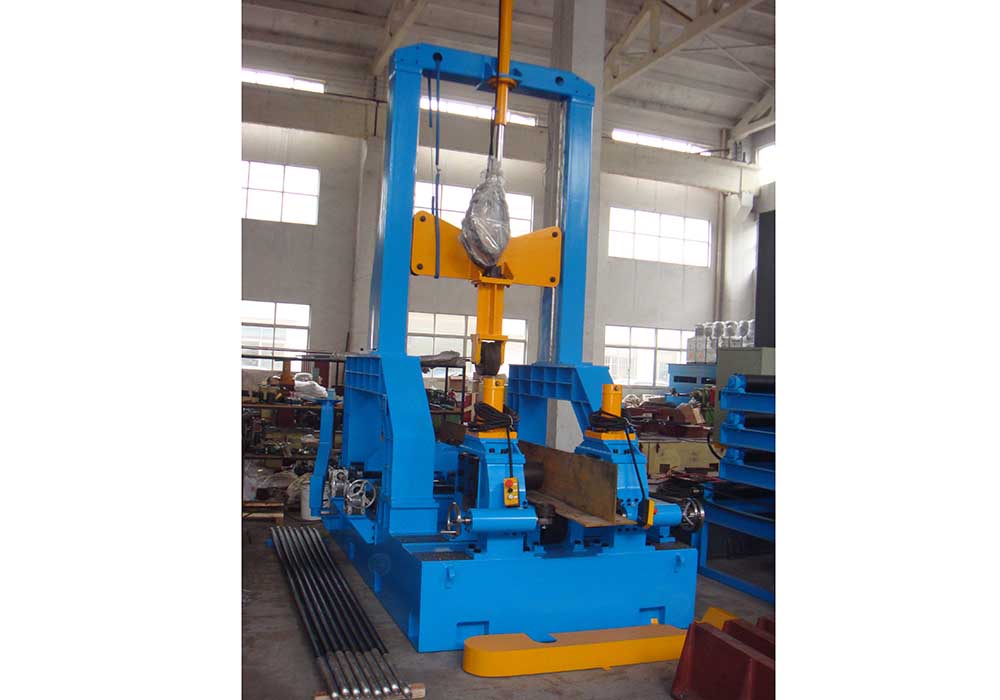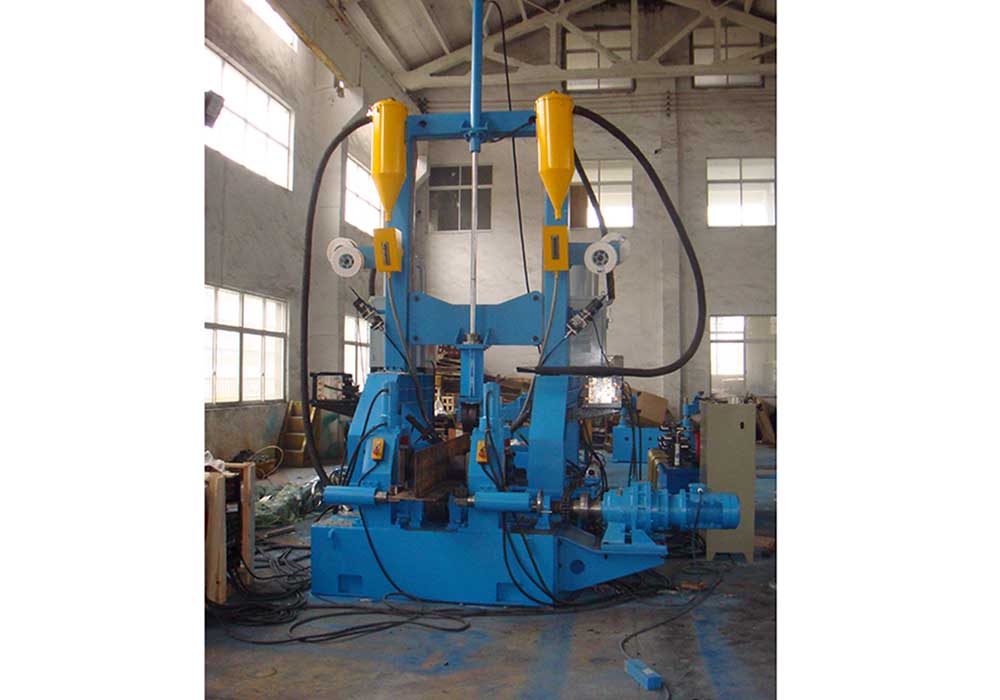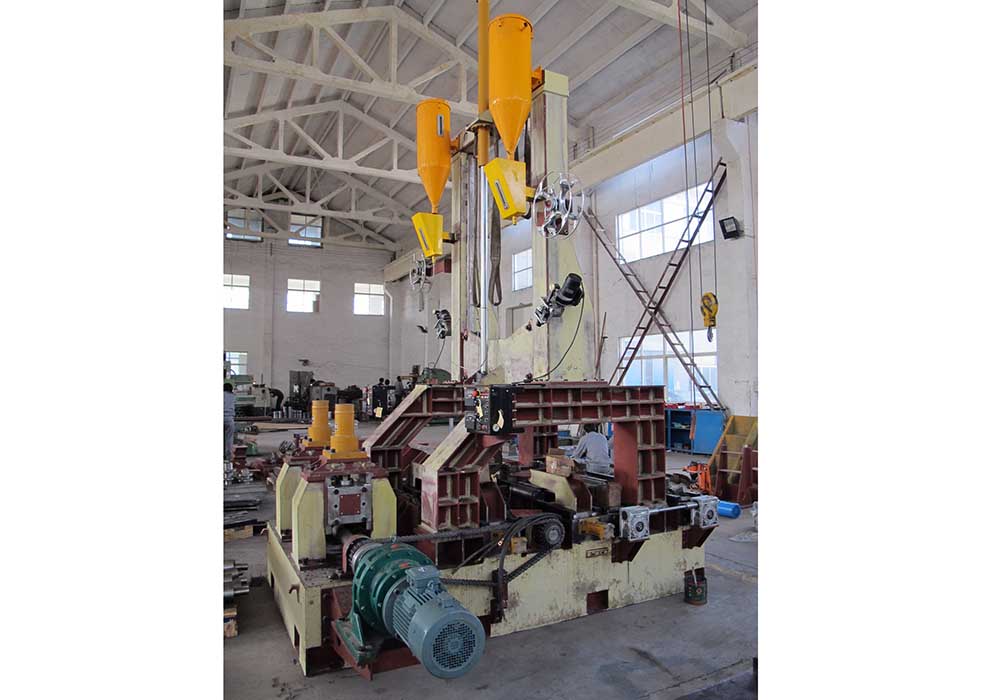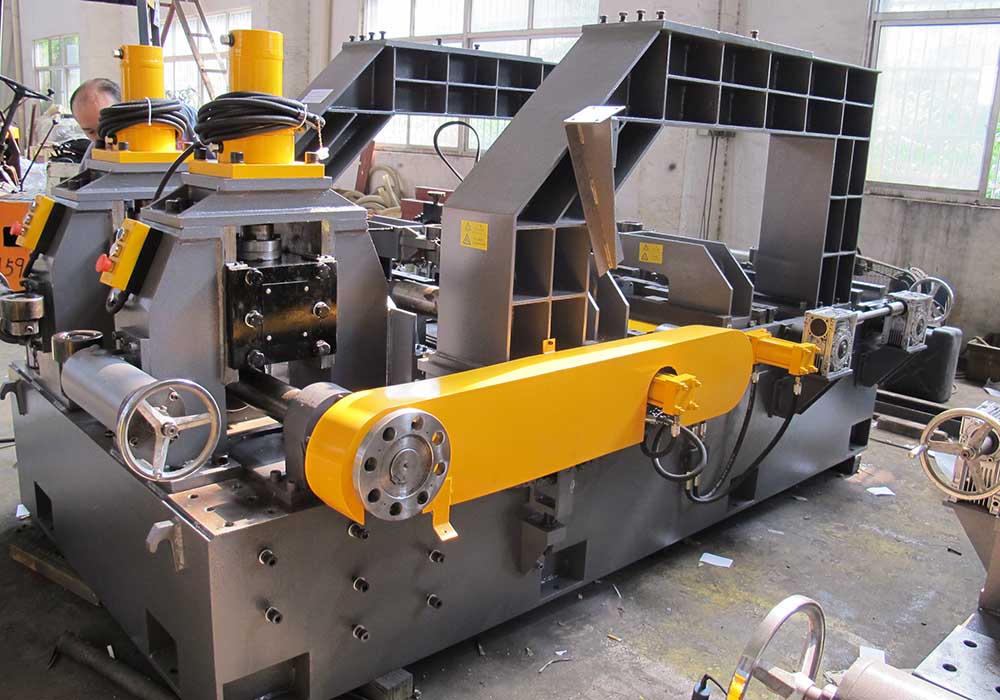 Integrated H Beam Welding Machine
PHJ Integrated H beam Welding machine is a high efficient equipment for producing H beam. The assembling, submerged arc welding and straightening can be finished on one machine. It process beam at I position and is suitable for light H beam with fillet size less than 8mm.
The model has light duty and heavy duty for options.
Model: PHJ-15
- Flange thickness T:6-25mm
- Flange width B:200-800mm
- Web thickness A:4-40mm
- Web height H:200-1500mm
- Beam length L:4000-15000mm
- Welding method: flat SAW (single wire)
- Max fillet height: 8mm
- Input conveyor: total 12m, three pieces, one of them is driver
- Output conveyor: total 12m, two of them are elevated
- Main motor: 7.5kW
- Working speed: 0.2-2m/min
- Conveyor motor: 0.75kWx2
- Welding power: Lincoln PP-1000
- flux recycler: ZH-100(3kWx2)
- Hydraulic system motor: 5.5kW
- Rated working pressure: 6-8Mpa
- Max system pressure: 10Mpa
Assembly part:
There are four sets of centering and location fixtures, synchronized working, adjusted by hand wheel, centered by lead screw and clamped by hydraulic cylinder.
There is initial centering hand at input conveyor end. When the flange and web is lifted into the main body, it center the plates primarily, and supports the web from tilting over.
There is one set of manual centering fixture for flange at output conveyor end, to stable the center by adjusting it.
There is align block at input side, to align the web and flange.
-Welding part:
One set of welding torch on both side to weld the I beam at flat fillet at the same time.
Welding power is CHENGDU HUAYUAN MZ-1000 with automatic wire feeder.
Two sets of automatic flux recycling system. Flux is feed to seam automatically, and there is suck mouth after the torch to recycle the flux for repeat using.
Welding speed is variable by inverter. The user can decide reasonable speed freely.
-Straightening part:
The H beam will have deformation after welding. Use the straightening part, the beam can be straightened.
The upper roll can give suitable pressure through the hydraulic cylinder according to the flange thickness and deformation.
All rolls are made by qualified alloyed metal and heat treated to avoid defects, to assure the stability and long life.
Straightening speed is same as assembly speed, driven by one motor and gear box, controlled by inverter.
There is hydraulic elevated conveyor. It can elevate according to the deformation, to support the beam completing assembly, welding and straightening.
The process is controlled by MITSUBISHI PLC. Driven motor is controlled by AC inverter. There is fine filter for hydraulic system which can give long life to electromagnetic valve.
The straightening part is working to reduce the deformation when welding at cross section.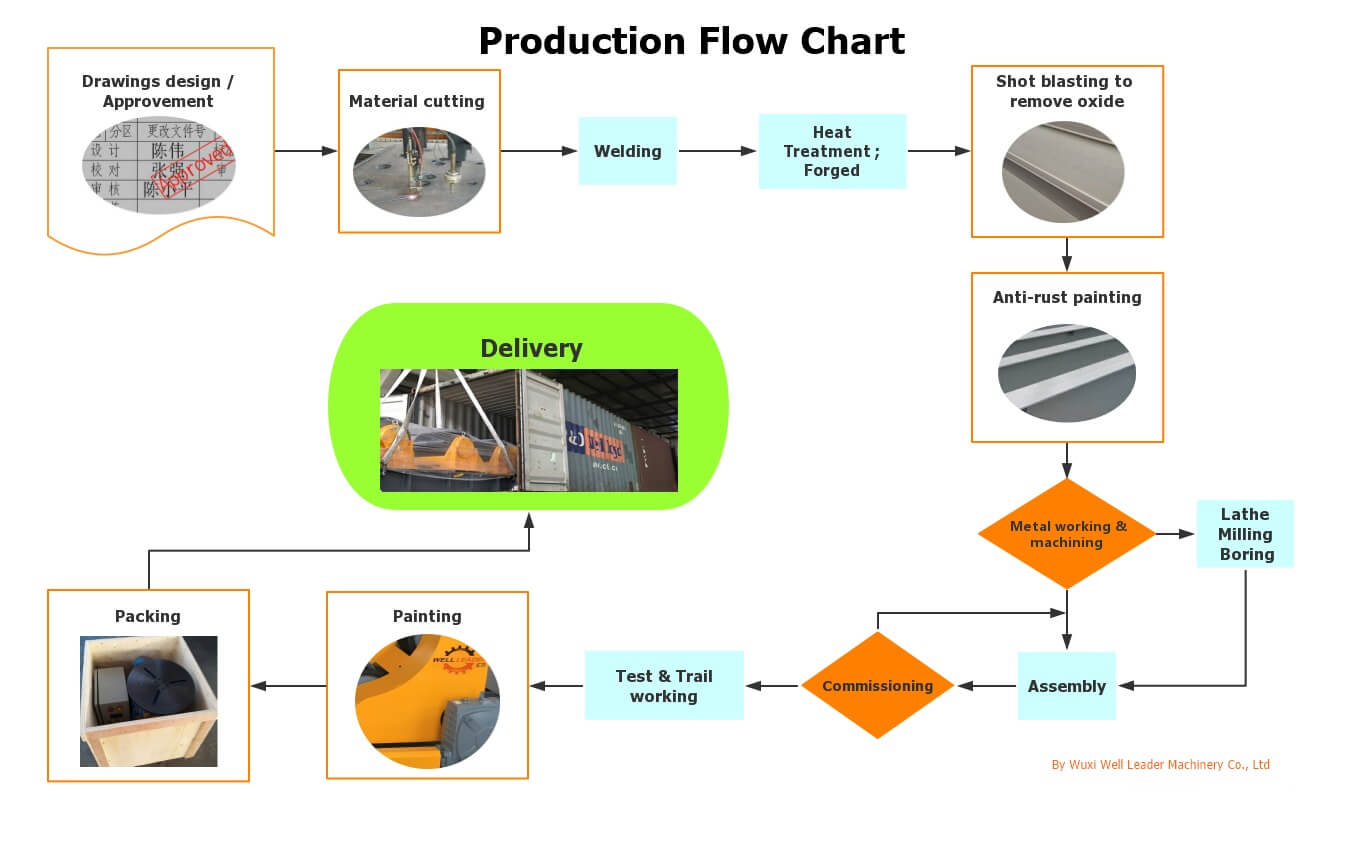 | | | | |
| --- | --- | --- | --- |
| Model | PHJ15 | PHJ18 | PHJ20 |
| Flange thickness | 6-25mm | 6-25mm | 6-25mm |
| Flange width | 200-800mm | 200-800mm | 200-800mm |
| Web thickness | 5-20mm | 5-20mm | 5-20mm |
| Web height | 200-1500mm | 200-1800mm | 200-2000mm |
| Beam length | 4000-15000mm | 4000-15000mm | 4000-15000mm |
| | | | |
| --- | --- | --- | --- |
| Model | PHJ15-HD | PHJ18-HD | PHJ20 |
| Flange thickness | 6-40mm | 6-40mm | 6-40mm |
| Flange width | 200-1000mm | 200-1000mm | 200-1000mm |
| Web thickness | 5-28mm | 5-28mm | 5-28mm |
| Web height | 200-1500mm | 200-1800mm | 200-2000mm |
| Beam length | 4000-15000mm | 4000-15000mm | 4000-15000mm |