Motor Rotor Rotator GKT-120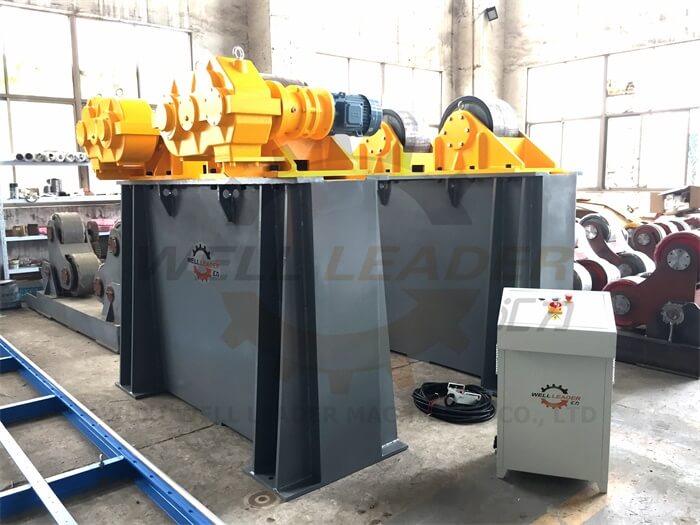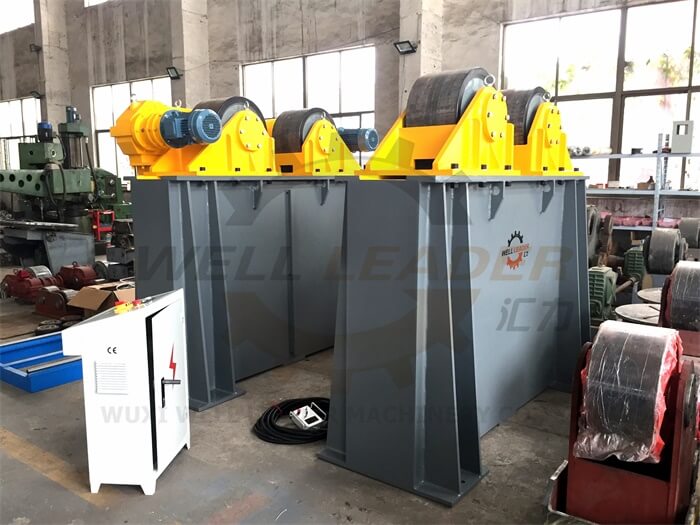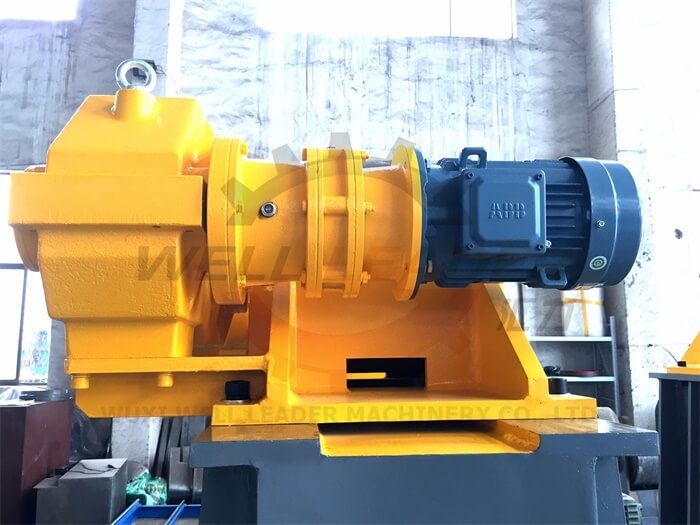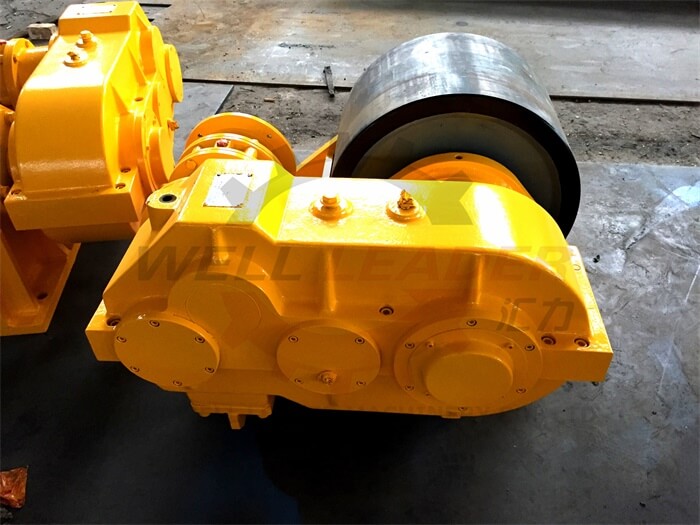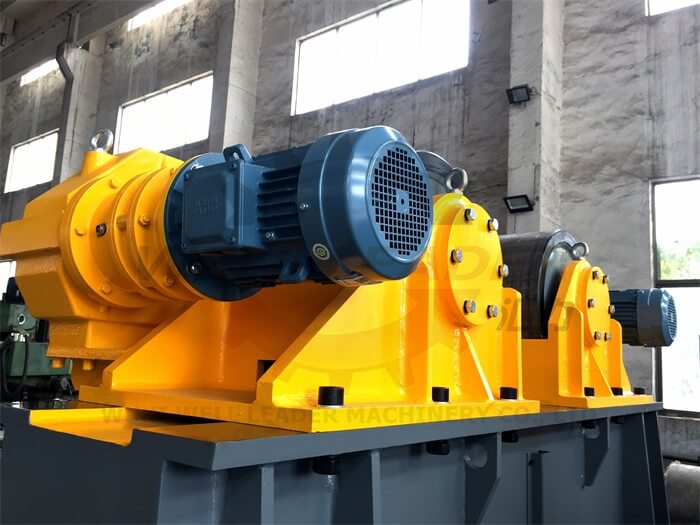 Motor Rotor Rotator GKT-120
This Turning roller bed is designed on basis of our conventional welding rotator, for special requirements of motor rotor rotation. As the rotor has a special shape that has a bigger diameter in middle and a much smaller diameter at two ends, the roller bed is revised to increase the center height, the two motors are from ABB, speed is controlled by Schneider inverter, which provide a wide range and smooth speed variation.
Features:
Brand motor "Invertek"/ABB/SIEMENS & gearbox
Brand heavy duty bearings
High quality PU material
Schneider Inverter control speed variation
Schneider electrical components
Remote box with long protective cables
Wireless remote control for extreme long workpiece
Quick connector for easy starting machine
Control cabinet is water proof, dust proof & CE approved
Technical Parameters:
-Turning Capacity: 120T
-Roller Diameter : Φ500mm
-Roller width: 300 mm
-Roller center height: 1780mm
-Roller center distance adjust range: 550/750mm
-Roller surface speed range: 150-1500mm / min 
-Loaded Vessel/Tank diameter range: As per customer's workpiece drawing  
-Drive unit: AC frequency conversion motor and qualified gearbox.
-Roller center adjustment   (for both drive unit and Idler unit): Bolt shift type.   
-Remote control: Remote control pendent with 15mtrs long Cable
-Rotational speeds (variable speed AC drive): Step-less variable speeds are to be adjusted from min 150mm/min to max 1500mm/min by a potentiometer on the remote control through inverter.
-Rollers: Full steel.
-Motor power: 2x4kW
-Power supply: 380V/400V/415V/440V, 50/60Hz, 3-Phase.
Supply Range (For standard model):
-01 unit power with motors & gearbox, control cabinet mounted.
-01 unit powerless idler
-01 Pendant box with 6mtrs cable
-01 Wireless remote box
-Relative documents inc. mechanical drawings, electrical diagram, operation manual, etc.
-Spares: Pushbuttons, potentiometer, relays.
Sold to: Germany, Denmark, Romania, New Zealand, Australia, Singapore, Indonesia, Malaysia, Argentina, Brazil, Chile, Turkey, Syria, Israel, Saudi Arabia, Vietnam, India, etc.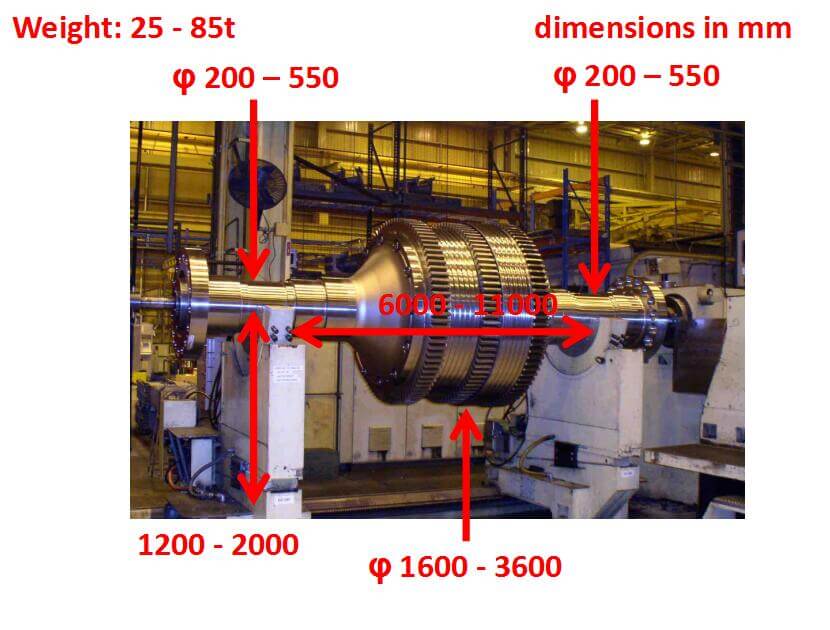 Model

Max loading
(Kg)

Applied job dia
(mm)

Wheel dia. & width(mm)

Wheel linear speed(mm/min)

Motor power(kw)

Rubber or PU

Metal

GK-5

5000

Φ250-2300

Φ250*100

2*Φ240*20

100-1000
By stepless inverter

2×0.37

GK-10

10000

Φ320-2800

Φ300*120

2*Φ290*25

2×0.55

GK-20

20000

Φ500-3500

Φ350*120

2*Φ340*35

2×0.75

GK-30

30000

Φ550-4000

Φ350*120

2*Φ340*35

2x1.5

GK-40

40000

Φ600-4200

Φ400*120

2*Φ390*45

2×1.5

GK-50

50000

Φ650-4500

Φ400*120

2*Φ390*45

2x2.2

GK-60

60000

Φ750-4800

Φ450*120

2*Φ440*60

2×2.2

GK-70

70000

Φ800-4900

Φ450*120

2*Φ440*60

2x3

GK-80

80000

Φ850-5000

Φ500*120

2*Φ490*70

2×3

GK-90

90000

Φ900-5200

Φ500*120

2*Φ490*70

2x4

GK-100

100000

Φ1000-5500

Φ500*120

2*Φ490*100

2×4

GK-160

160000

Φ1100-6000

Φ650*220

2×4

GK-250

250000

Φ1200-7000

Φ700*290

2×5.5

GK-400

400000

Φ1300-7500

Φ800*320

2×7.5

GK-650

650000

Φ1400-8500

Φ900*400

2×11